These elegant bottle shaped room fragrance holders are hand carved from Kisii soapstone. The texture and shape are complimented by bright colours that brighten your home beyond measure as well as oozes perfumes into your space.Your home gets more inviting and relaxing.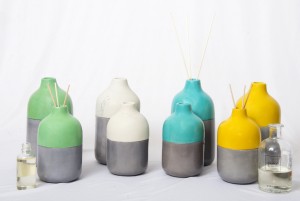 Available in two sizes: 8cm D 14.5cm H ;weight-1.05
:10cm D 22cm H ;weight-2.95
Available in different colours of choice.