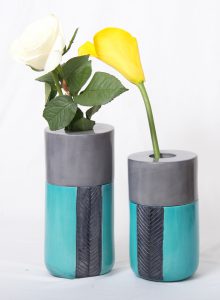 These beautifully designed flower vases are hand carved from the Kisii soapstone. The vibrant colours and smooth texture brighten your home bringing a sense of comfort and relaxation.
Available in different sizes:
-22cm H,10 cm D
-20cm H,10 cm D
-18cm H,10 cm D
-16CM H,9.5 cm D
Available in different colours of choice.